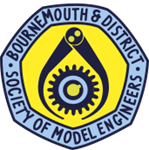 Gallery: Littledown Steam Locos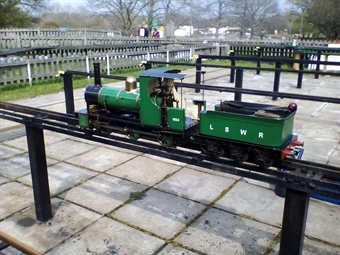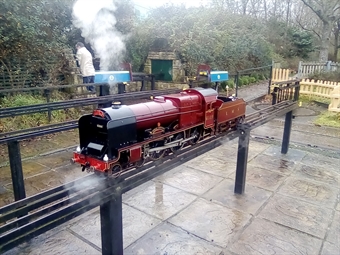 1924 is a freelance loco with no full size version. It is referred to as a Polly, the name given by the company who sell the kit from which it is constructed. The number reflects the year the owner's mother was born.

A Royal Scot class locomotive finished in LMS livery, numbered 6109 and named "Royal Engineer".
The loco carries the headboard of the "Red Rose", a premier train from London St. Pancras station.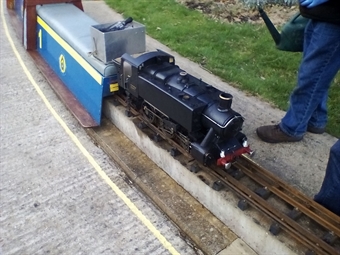 Great Western 1500 tank 1507. This was one of a class of 10 locomotives used to take empty carriages between Paddington Station and the depot at Old Oak Common. When withdrawn by BR three of the locos went on to work at Coventry Colliery. One of the locos still works today at the Severn Valley steam Railway.

"Rudyard Kipling™ is a freelance loco based on the designs of locomotives used in the Hills of India. The loco has an Elephant above the light on the front. It is named after the author of "The Jungle Book".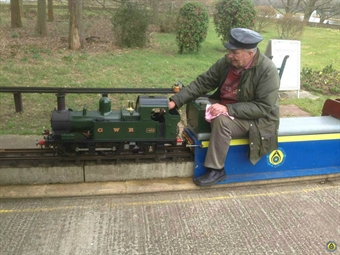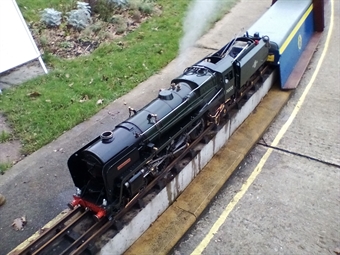 Great Western 1400 auto tank. With the correct carriages these locomotives could work push pull trains with the driver in the carriage. Whilst versatile, the scene in "The Titfield Thunderbolt" of a similar locomotive running on a road is cinematic licence! Four of these locomotives survive today.

When the railways were nationalised following the Second World War, each part of system had their own types of locomotive. Standardisation was needed and new locos were designed. The first of these was 70000 Britannia. This was the first of 55 locos built and still hauls special trains on the National Network.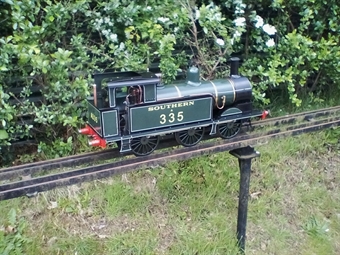 Southern Railway R1 Locomotive. These small tank engines worked in Kent, mainly on branch-lines. Sadly none of them survive today.
"Maid of Kent" was a design by 'Curly' Lawrence who wrote under the pseudonym 'LBSC'. It is based on the L1 Class designed by REL Maunsell for the Southern Railway, This model has been built with outside cylinders and thus looks more like the various 4-4-0 classes which ran on the LMS; hence it is presented in LMS maroon livery.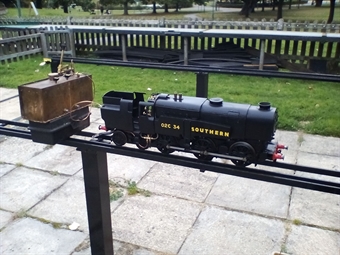 The Q1 Class was an 0-6-0 designed by O.V.S. Bulleid for the Southern Railway. Because of war-time restrictions, it was designed to be economical to build and maintain.
This model is of a fictitious 0-6-4 Tank engine version of the Q1.

This page shows a selection of locomotives which run at Littledown Miniature Railway, not necessarily hauling passenger trains. It is not exhaustive and other locomotives will be added here in due course.