Come and enjoy a
train ride in the beautiful setting of Littledown Park.
The railway is usually open for rides on Wednesdays, Sundays & Bank Holidays from 11am to 3pm.
When the weather is cold or wet, or the park is quiet, the trains may not run or may finish early.
Rides cost £1 per person, or you can buy a 15-ride ticket for £10.
Unfortunately, we cannot offer
card-payment facilities: Cash only.
The Train Ride
Littledown Miniature Railway runs for 1/3 mile through a wooded area in Littledown Park. The eagle-eyed traveller may well see both squirrels and rabbits along the way.
A variety of different locomotives are used to haul the trains, some belonging to the Bournemouth & District Society of Model Engineers, and some owned by individual members. Your train may be hauled by a steam locomotive, an electric (battery) locomotive or a petrol locomotive. On busy days, you may see all three kinds of motive power in use! You can find out more about the locomotives by clicking here.
Spend some time watching the model trains on our Garden Railway (1st & 3rd Sundays)
To check whether trains are running at a particular time, you can telephone
07879 355 399. This mobile number is for voice calls only and will be available while the track is open. N.B. For technical reasons, this number is not suitable for text messages.
Copyright
Copyright © 2019 - 2020 Bournemouth & District Society of Model Engineers.
Content on this website may not be reproduced for any purpose without written permission which should be sought from the Society Secretary (See Contacts page).


Littledown Park is about 4 miles North-West from Bournemouth Town Centre and is easily reached by road or by public transport. Bournemouth Station is served by Cross-Country and South Western Railway; there are frequent buses from the station.
Parking is available at the BH Live Active Leisure Centre car park. The track is a couple of minutes walk from the car park. Take the path between the main Littledown Centre Building (Western end) and the Football Pitches. The Railway will be found towards the end of this path, where it meets the grounds of JP Morgan.
For more help on getting to Littledown Miniature Railway, click here.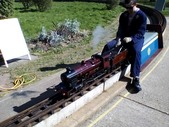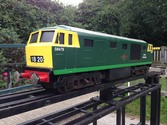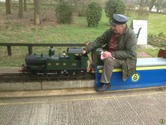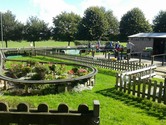 Dear Visitor,
Although there has been some easing of the of Covid-19 lock-down arrangements, it is not possible for us to maintain social distancing on the railway. We are, therefore, not able to provide rides at this time.
We apologise for any disappointment this may cause. This notice will be updated as and when the situation changes.
Thank you for your understanding.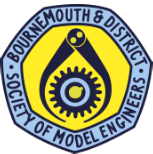 Welcome to Littledown Miniature Railway